Description
Mention changes the way companies monitor their online presence. Track your company name, brand, competitors, or industry trends for real-­time updates on any mentions online and on social networks. Take action to react, collaborate, and analyze your online presence. Mention is focused on helping companies of any size to know what's being said about their brand, competitors and industry.
Our key numbers :
Over 750,000 professionals using the app in 125+ countries from companies such as Spotify, Airbnb, MIT, Microsoft, Lamborghini, Pinterest and Etsy..
Thousands of registrants every month
Three offices: Paris, NYC and London
A team of 60 passionates!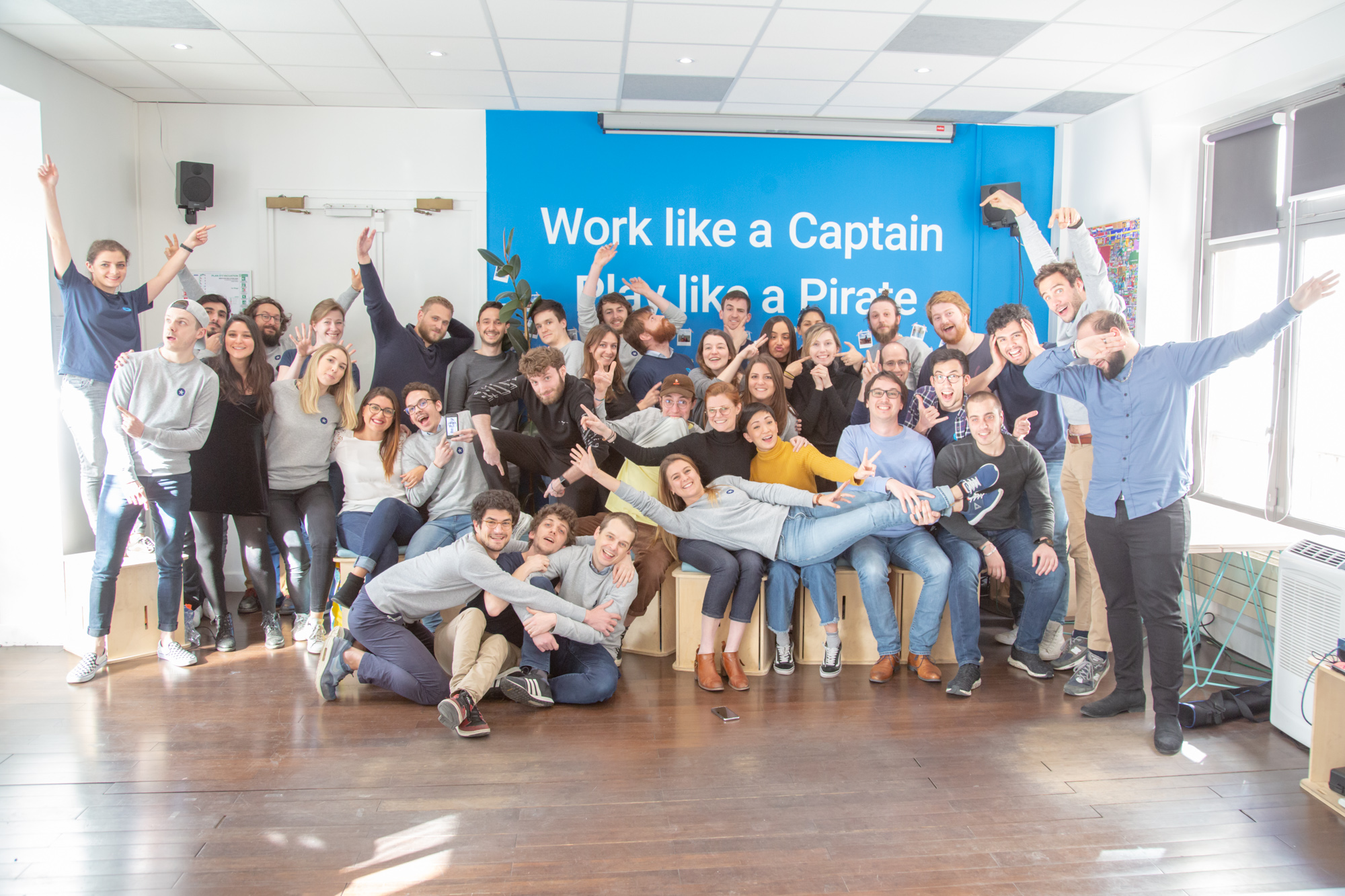 We are looking for a VP Sales, craving to apply their skills to a fast growing B2B SaaS startup!

You will be in charge of the entire B2B sales strategy from A to Z for our offices in Paris, NYC and London.
You'll be responsible for building and leading a growing team of salespeople, and executing key growth sales strategies and action plans required to achieve our growth objectives. You will manage and develop the current sales team (among 15 people) covering Inbound and outbound leads.
Are you keen to be part of an exciting adventure in one of the most thriving startups in Paris? No need to keep looking!
MISSIONS 💪
Manage pipeline, revenue forecasting and sales activity while monitoring and tracking performance of individual sales team members and overall sales team
Build, manage, and develop our sales teams through hands-on mentoring and coaching
Develop and scale our sales strategies to achieve our ambitious sales goals
Optimize the sales process to meet KPIs
Manage key customer relationships and help close strategic opportunities
Work closely with the Customer Success, Marketing and Product teams to achieve short term revenue targets, drive long term revenue growth and improve leads quality to shape the Mention platform
Forecast changes in business and adapt to new challenges to meet current trends and needs
Requirements
7+ years of experience in Sales with management experience
B2B SaaS industry is mandatory
A track record of meeting or overachieving sales targets
Ability to build an extremely efficient Sales process
Ability to communicate and influence to all levels of the organization, especially with top executives
Flexible and agile in adapting to quick changes in a startup environment
Fluent in French and English
Paris-based
Startup experience
Benefits
Competitive salary
Working in a fast-growing startup with talented people
Spotify subscription: doing sales is better with music 😀
Lunch vouchers
Healthcare insurance
Mention sport session every Monday and Yoga every Thursday
Quarterly "Backpack" program to work from another office (NYC or London)
Many team events, including our famous yearly retreat 🏝
OUR VALUES
🙏 #OneTeam : We are nothing without each other. We support each other, celebrate individuality, and always move together.
🚀#ToTheMoon : The possibilities are endless. We're ambitious, we want to lead, and we want to change the industry.
🤖#HackToTheFuture : We build, test, improve, and scale - better, faster, & smarter. And when it's done, we do it again.
🔊#ListenUp : We learn more from each other than the sound of our own voices. The more we listen, the more we learn.